BRINGING MORE JOY AND CONNECTION INTO THE RELATIONSHIPS IN YOUR LIFE.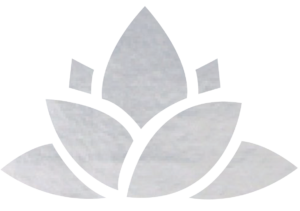 At the end of our coaching relationship, you will have new clarity and purpose that guide your decisions, a proactive plan of action to help you move closer to your goals, and a connection with yourself to tap into your own internal resources when your boat is entering choppy water.  
The knowledge and support that you are the captain of your own ship and the belief that you have a truly sturdy boat that can weather any storm, will give you the necessary support to move forward with more joy, more peace, and in greater connection with those around you.  I will be there for you, supporting, guiding, and encouraging, and reminding you of your strengths.
Working with a certified, trained coach will give you the powerful support and knowledge that you can do it!  Entering into a working relationship, you will find a strengths-based perspective guides you each step of the way on your journey of transformation.
Getting Acquainted Session – Free
Let's talk and get acquainted.  This free 30-minute Discovery session allows you to determine if working with me will bring you the positive changes that you desire.  We will explore my services, so you can choose the best package for you and your family.  This is not a coaching session. This session will not address any issues or problems, but it will give us an opportunity to get to know each other better and if we might be a good fit.
I offer three options designed to make the process easy, affordable, accessible, and most importantly able to meet your needs.  Pick the option that works best for you.
60-Minute Strategy Session
With a 60-minute coaching session, you are able to focus your time and attention on a specific challenge and to create a plan of action to bring you closer to meeting your goal.
Some examples could be:
You have a specific challenge that is making it difficult for you.  You may have identified the issue, yet you do not know how to address the issue and/or where to start in order to improve the situation.
You need a cheerleader for yourself.  You need a strategic conversation to boost your confidence and help you identify new ideas on how to keep yourself and/or your family moving forward.
3 HOUR COACHING PACKAGE
A 3 Hour Coaching Package is designed for former clients who need a "refresher."  Momentum and movement towards desired goals is happening or has happened and perhaps a new goal has emerged that could use a little more support from me.
As with all of my packages, I will be guiding and supporting you as you move towards your desired goals through your transformative changes.
5 HOUR COACHING PACKAGE
Some potential topics could include:
Children transitioning from one developmental period to the next and as a parent wanting to support the transition with ease and confidence.
Transitions.  Morning to school.
Navigating increased power struggles while maintaining healthy boundaries, loving support, and respectful relationships.
Respectful communication
This 5 hour Coaching Package will help client and coach create a plan that supports the goal of the client capitalizing on strengths.  I will be there supporting and empowering you while you move forward towards your goals.
10 HOUR COACHING PACKAGE
This ten hour Coaching Package allows the client and coach engage in the all encompassing coaching process from Discovery Phase (connecting with who you are), to Dream Phase (identifying goals and dreams), to Design Phase (doing the work of attaining your dream), to the Destiny Phase (living out your destiny).
Over the course of several months, you and I will get to know each other while working towards Dream attainment.  This is an exciting opportunity for incredible self-discovery and growth, all while being supported by me, highlighting all of your amazing gifts and strengths.